About Baku Steel Company: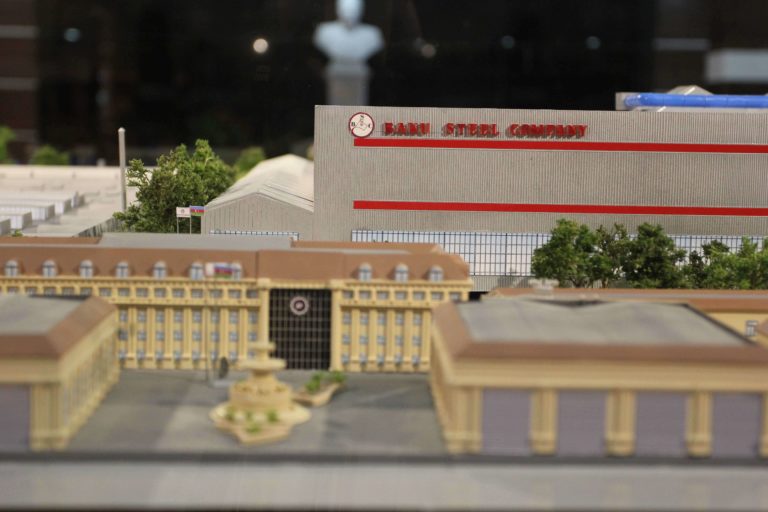 Baku Steel Company was founded by Heydar Aliyev and is the largest metallurgical company in the Caucasus region.
The company's production capacity is approximately 550 thousand tons per year. The furnace in the production facilities, which can produce thirty different alloys, is powered by three state-of-the-art 3.5 MW gas-oxygen burners that enable the use of chemical energy. By reducing electrical energy consumption in this way, the company strategically aims to increase the quality, diversity and quantity of its products by reducing primary costs.
The company's export policy is being developed day by day and a significant portion of its products are exported. Russia and Georgia are the leading export destinations. In order to develop export channels with other countries of the world, the company cooperates with world-renowned companies such as Siemens VAI, Demora, Danieli, Vezzani, Air Liquide, CVS and others.
Baku Steel Company is also a major taxpayer in the field of non-oil products.
The company, which is a member of the Azerbaijan Metallurgists Association, continues to compete in the international arena by constantly renewing and developing with its expert staff.
-We recently received news that you exported pipes to the U.S. Could you give us information about the ton amount and value of your exports to the U.S.?
"The pipes exported to America were manufactured at the Pipe Rolling Shop of Baku Steel Company. Pipe Rolling Shop has an annual production capacity of 60-65 thousand tons. About 5000 tons of seamless pipes planned to be exported to America. The total shipment will be realized within a delivery period of 4-6 months. Although this timeframe is considered a long time for products such as rebar, this delivery time is quite good for pipe delivery.
Among the countries we export to are regular buyers in Italy, Kazakhstan, Georgia and Russia. Our shipments to America have just started. We do not know whether this will continue on a regular basis. However, we aim to increase our pipe production capacity. We may take different steps accordingly in the future."
For the related news: https://www.steelradar.com/en/haber/baku-steel-company-started-exporting-pipes-to-the-us/
-Could you give us some information about the production capacity of Baku Steel Company in general? Which products do you produce?
"The production capacity of our factory for all products is around 50 thousand tons per month. We can say that our annual production capacity is 500-600 thousand tons. The products we produce are rebar, wire rod, pipe, square billet, round billet."